I was lucky enough to come into contact with Nemo earlier this year, as he supported my work from the beginning. So i became part of the Nemonium community and have been making graphs based on the massive progress that the project has made !
Some members of the community have asked for copies of the Graphs i did for the project, so after talking with Nemo i have setup a special Nemonium series where i can share copies of the work i do on the project to members, as it progresses!
I also think this is a great step in transparency for the Nemonium project, using a combination of the real project Data and Digital Art to demonstrate the honest work, distribution and auditability behind it all.
I am planning of adding Graphs based on data from the other community projects involved in Nemonium (with their consent) and further Graphs as the Nemonium ecosystem grows! I am also open to requests for specific data Graphs, or custom versions of below.
There are 1/33 issue – and randomly distributed – i will mint specific images for members only upon request. 20ADA for 1, 40 for 2, 50 for three – same pricing i charge for all my work. And i will stop adding any future Nemonium work i do to Series 1, and keep it exclusive for this policyID.
Manual address for payment : addr1v9wtrpvnnj9sqtxntr26zc6e3z8xggfnsvtr7ypny0pnpks64dpcp
https://payment.nft-maker.io/?p=ec01e070562b44468691832bb11b5d47&c=1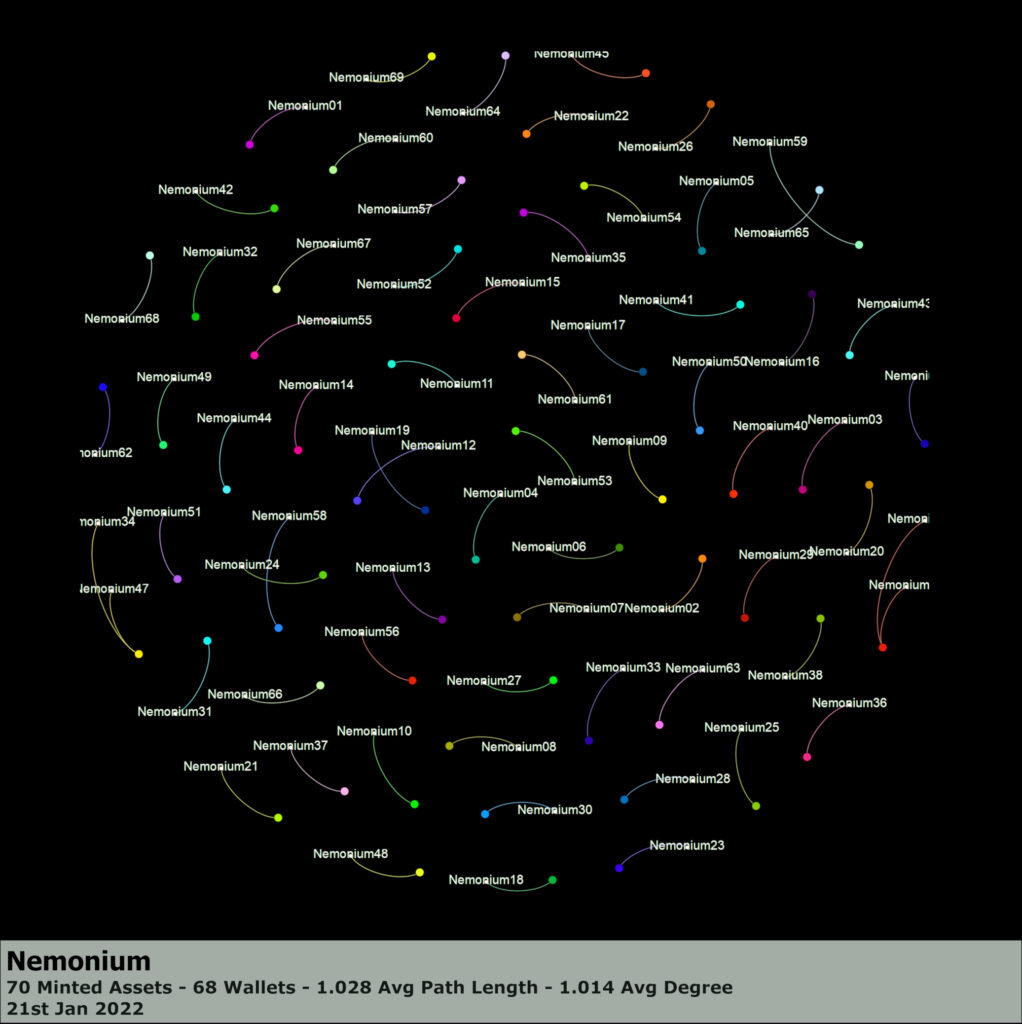 PolicyID: cfc8d1e8567ad77d7ab9f1e44f6a7628e64ef2aaa1a18bb4d208e2b2